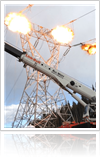 One of the most essential tasks a crane operator will be responsible for is the lifting and rigging of different materials. These materials need to be lifted off the ground and raised to different elevations based on the type of project. It is vital the operator understand the basics of crane rigging and how lifting materials at different angles will have a direct impact on the type of crane and rigging equipment required.
This extends beyond knowing how to connect rigging to the crane. The operator must be fully aware of how the crane functions, its maximum load limits, and other such factors. The crane itself must also be in proper working order without any defects. Otherwise, if there is a lack of operator skill or equipment performance, it can lead to serious, costly, and dangerous accidents.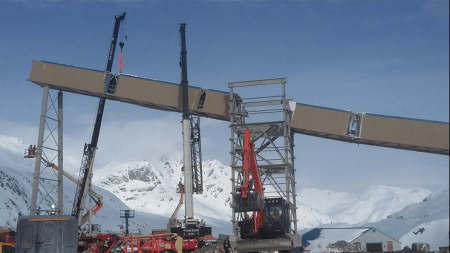 What Is Crane Lifting & Rigging Used For?
Lifting and rigging are most commonly performed with portable or mobile cranes. These can be all-in-one cranes, where the crane is housed on the back of a large truck-like vehicle or is its own portable vehicle.
Some models are also semi-permanent installations, where the crane is transported to the job site, and then set up in a particular location where it will provide the most benefit. For instance, on high-rise construction projects, a Spyder crane could be temporarily set up on the uppermost floors of the structure and moved periodically as the height of the building increases.
The primary function of lifting and rigging is to transport essential equipment and materials into locations where they are easily accessible for workers. This process helps eliminate the risks of having to manually transport equipment and materials up scaffolding, which can be difficult and dangerous.
Furthermore, lifting and rigging are designed to lift extremely heavy loads that would otherwise be impossible to perform manually. To illustrate, a heavy portable generator needs to be lifted up ten floors where workers can use it to provide power. Transporting the generator manually is not feasible due to the weight of the generator.
In addition, the generator must be rigged correctly to allow for offsets in load-bearing limits that change based upon the angle of the generator as it is lifted up ten stories. In our example, using a mobile crane would be the best solution. The crane could easily lift the generator after it was correctly rigged and connected to the crane.
Basic Crane Lifting & Rigging Safety Tips
Lifting and rigging require following the proper safety procedures to maintain a safe working environment. For construction companies that own their own cranes, it is imperative that regular maintenance is conducted to ensure all components, including the lifting mechanism, are in proper working order.
Where companies choose crane rental services for projects, they need to use a reputable and reliable company. It is perfectly acceptable for the project manager or person responsible for procuring the crane to request maintenance records to show the crane has been well-maintained.
Whether your own your own crane or rent one, once you have it on the job site the next safety precaution is to verify it is set up correctly before lifting anything. Mobile crane trucks must be supported properly to prevent them from tipping over due to changes in the center of gravity as materials and equipment are lifted and moved.
The supports are often part of the crane truck and can be extended and lowered into place. Before deploying supports, called out-riggers, the crane should be parked on a level and solid surface. The out-riggers also must be on solid ground to prevent the crane from tipping over or sinking into the soft ground. There have been accidents in the past where the crane was not level or the surface on which it was parked was not solid.
After verifying the crane is properly parked, supported, and configured, the next safety precaution is to determine the most appropriate rigging method to use. There are different types of sling and hitch configurations one could use, based on the type of lifting required, as follows:
Basket Hitching – This method is where each end of the sling is secured to the crane's hook. It helps prevent added tension on the load. Depending on the size of the object being lifted, a single or double wrap sling configuration could be used. However, this method is not so great to use for objects that are hard to keep balanced.
Choker Hitching – In this method, the sling is wrapped around the object and then tightened to secure it in place. This type of lifting is well-suited for large cylinder objects, although they should be lifted one at a time, not in loose bundles.
Vertical Hitching – This method is where one end of the sling is secured to the crane and the other to the object to be lifted. Yet, one common problem is the object can start to spin and rotate freely when it is lifted, so this method is almost never used with a crane. Variations using other methods can be utilized to make vertical lifting safer and more secure.
Once the rigging method is determined, the next thing the operator will need to know is the weight of the materials or equipment to be lifted. Slings have maximum weight stress limits. Exceeding these could cause the slings to snap and break, allowing the object to free fall to the ground below.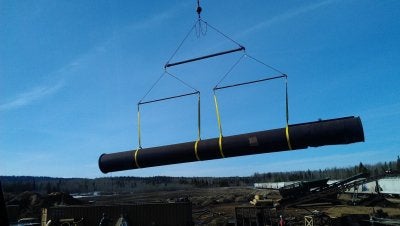 The operator also must understand that, as the angle changes, the maximum stress limits also change, creating even higher weight limits on the rigging. To illustrate the effects, let's look at how the maximum weight stresses change:
90 degrees (vertical lift) – At this angle, the weight is equally distributed, so, if you had to lift a 1,000-pound object and used a dual-configuration with two slings, each rated with 500-pound limits, it would be safe to lift the object.
60 degrees – At this angle, the effectiveness of the slings is reduced to 86.5% of the maximum load limits. In other words, each sling now only supports 432.5 pounds maximum, or a total of 865 pounds. So, it would not be safe to lift a 1,000-pound object.
45 degrees – At this angle, the effectiveness of our dual-sling configuration is reduced to 70% of the maximum load limits. Now each sling can only support 350 pounds or 600 pounds total. Again, it would be dangerous to lift a 1,000-pound object.
As you can see, as the degree of lift changes, the load-bearing stresses decrease. As a result, using our example, higher-rated slings or additional slings would be required to safely lift this load.
Please keep in mind, these are just general examples for reference purposes only, and other factors can affect load stresses. It is your responsibility as an operator to educate yourself and learn how to properly calculate load limits and stresses to ensure safe crane rigging and lifting.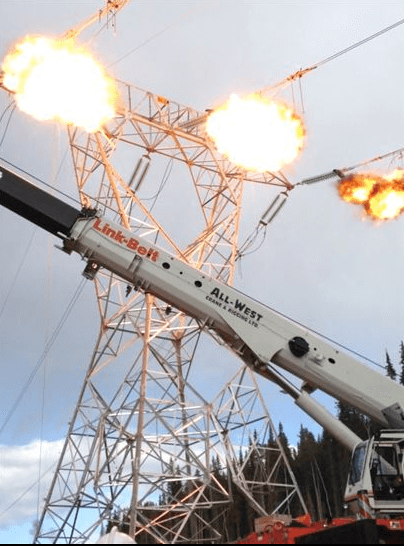 Why Choose All-West Crane & Rigging, Ltd. for Construction Projects?
At All-West Crane and Rigging, Ltd., we provide all our clients' access to our 3D lift planning services. This value-added service helps you develop the appropriate plan for best utilizing the right crane and rigging for all materials, equipment, and objects you need to use.
Plus, it can help you determine what type of rigging is required so you do not exceed maximum lifting weights and tolerances. The plan can be customized to suit your needs to include:
A 3D representation of the job site.
The weight of every item you need to lift.
The dimensions of every item you will lift.
The location of potential lifting obstructions and their dimensions.
Additionally, we provide access to a wide array of different well-maintained cranes and other support equipment. We also take care of transporting the cranes and equipment to your job site. If you are interested in purchasing your own cranes, we even offer cranes for sale.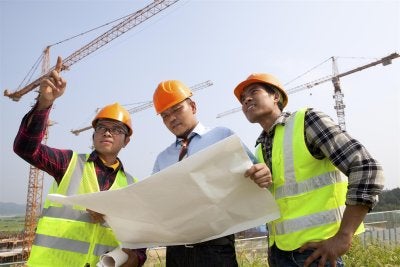 To get started on planning your project by taking advantage of our 3D lift planning service, or for further information about crane rentals , please feel free to contact All-West Crane & Rigging, Ltd. at 877.203.0069 today! Our services are available throughout British Columbia and Alberta.

Canada's abundant natural resources are just beginning to be tapped, and, as a greater exploration of mineral and energy sources ramps up, the country will have a need for more heavy construction equipment, including cranes, crane trucks, and related equipment.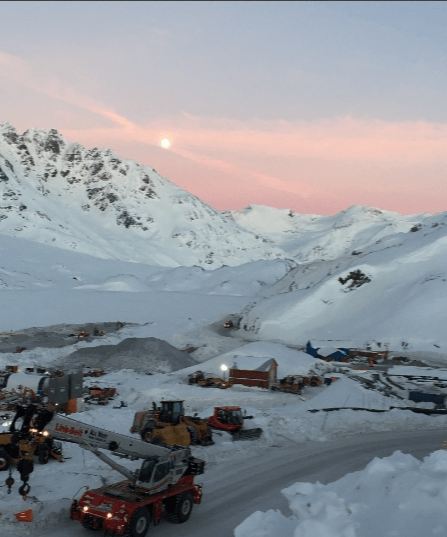 One recent project that illustrates the need Canada's growing mining industry has for industrial machinery is the Brucejack Gold Mine, a major mining project in British Columbia with proven reserves of about $2 billion in USD of gold in the main body of the mine. Pretivm Resources, the company in charge of the Brucejack mine, says that the mine likely has four times that much gold altogether, along with a huge deposit of silver. Substantial funds have been spent to develop the mine, but it is expected to provide an excellent return on investment.
Big projects require big equipment, and All-West Crane & Rigging, Ltd. played a major role in the Brucejack project, providing cranes and staff to help in the construction of mine facilities. The company began work on the project in June 2016 with two cranes and six operators, and, at the peak of construction, fielded five cranes and over 20 operators working around the clock to complete the project. Then, during the construction of the mill building, All-West Crane & Rigging, Ltd. supplied more than 40 red seal operators to run the mine overhead cranes on a two-week in/out rotation 24 hours a day, seven days a week.
All-West Crane & Rigging, Ltd. achieved a remarkable record for safety and efficiency on the project. No man-hours were lost during construction as a result of accident or injury—an outstanding accomplishment. The company's performance on this project is a testament to its capability to take on large projects and deliver outstanding results to clients.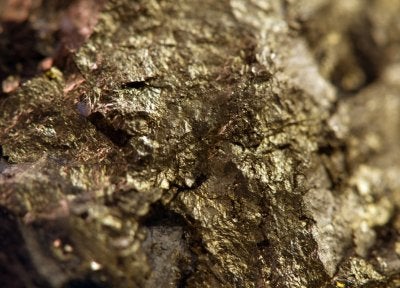 All-West Crane & Rigging, Ltd. used the following cranes and crane trucks for the Brucejack project:
Linkbelt RTC8090 – This crane can lift up to 90 tonnes and has a 140 ft., five-section, hydraulic telescoping boom. The Linkbelt RTC8090 is a versatile product—with extensions, the machine can extend its tip height to 238 ft., and it has four steering modes and three boom extension options. The crane also has a Confined Area Lifting Capacity system that allows it to work in tight squeezes.
Linkbelt RTC80130 – The Linkbelt RTC80130 offers a good combination of power and maneuverability. The Linkbelt RTC80130 can lift up to 130 tonnes and has a 162 ft. maximum length for its main boom and a 109 ft. maximum length for its jib. Design features such as a bi-directional swing motor facilitate 360-degree continuous motion for the Linkbelt RTC80130.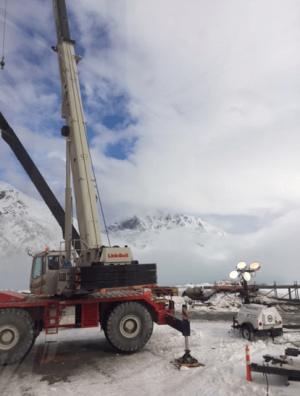 This crane provides a comfortable workplace for crane operators, offering an acoustically lined operator cab complete with air-conditioning, an adjustable operator seat, and other amenities.
Tadano GR-150XL – The Tadano GR-150XL is a great small hydraulic crane that works well in projects where maneuverability is key. The crane has a maximum lift capacity of 15 tonnes. Its main boom extends to a maximum length of 78 ft., and its jib extends to a maximum length of 18 ft. The crane is powered by a Mitsubishi engine that cranks out 172 horsepower, and it also has a 50-gallon fuel tank, supplying it with the fuel necessary to run for extended periods.
The Tadano GR-150XL offers a number of amenities that crane operators will enjoy, including a comfortable adjustable seat, air-conditioning, and a hot water heater, among other creature comforts.
The Tadano GR-150XL is adaptable to rough terrain, with features such as an auxiliary lifting sheave, an auxiliary hoist, self-storing pins, and a visual drum rotation indicator.
Terex HC230 – This crawler crane is a real workhorse, offering a maximum length capacity of 230 tonnes and a maximum main boom length of 290 ft. These cranes are used for a variety of tasks on construction and mining sites and incorporate the latest technology in hydraulics and ergonomics to make them competent cranes that keep their operators safe and comfortable. One of the great features of the Terex HC230 is its hydraulic counterweight removal system that makes counterweight installation and removal easier.
Liebherr LR1300 SX – The Liebherr LR1300 SX helped with some of the highest and heaviest loads of the Brucejack project. The Liebherr LR1300 SX has a maximum load capacity of 300 tonnes and a maximum hoist height and radius of 554 feet and 377 feet. This crawler crane can be conveniently disassembled and transported on a standard low loader.
The Liebherr LR1300 SX is a very precise crane, with sophisticated controls and load calculation capabilities. It's powered by a green-friendly Liebherr diesel engine and has a multi-functional boom system for maximum flexibility.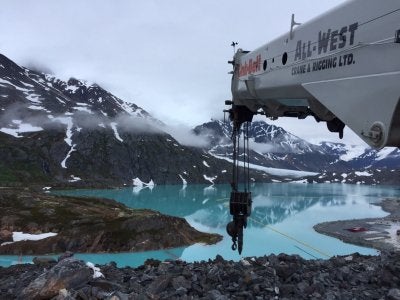 All-West Crane & Rigging, Ltd.'s successful use of these varying crane products on the Brucejack project speak volumes about the company's competence and professionalism. The Brucejack mine marked its first pour in July . The mine processed 70,805 tonnes of ore at an average of 2,360 tonnes per day during the month of June.
That's a great accomplishment, considering the feasibility study outlining proven and probable mineral reserves at the mine was completed just a few years ago in 2014. Work continues at the mine to optimize recoveries in its gravity and floatation circuits.
The Brucejack project couldn't have come as far as quickly as it has without outstanding crane equipment and operators, and the project's success illustrates the quality of All-West Crane & Rigging, Ltd.'s services.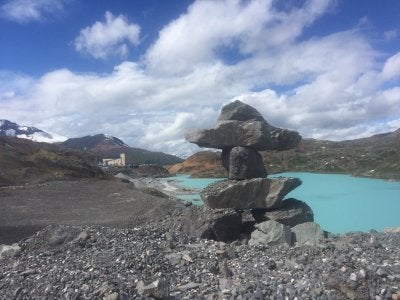 Mining in British Columbia
British Columbia has historically been a source of raw material for Canada, and much remains to be found in this resource-rich part of the country. British Columbia is Canada's third-largest province, in terms of mining production, with the mining industry generating an estimated $6.9 billion in revenue in 2015.
The province has a number of natural advantages that make it an excellent location for the mining industry. For starters, British Columbia has abundant natural resources. The province is Canada's largest exporter of coal, its top producer of copper, and the only producer of molybdenum. In addition to these resources, British Columbia also has plentiful gold, silver, lead, and zinc, as well as industrial minerals and sand and stone quarries.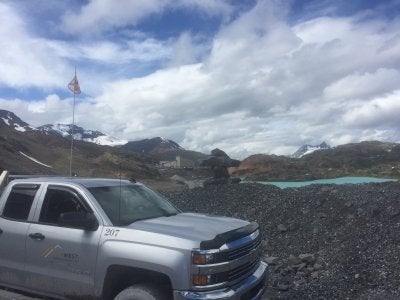 British Columbia has a large Pacific coastline, giving it easy access to international trade, and strong rail and road infrastructure make it easy for mines to get their products to ports.
The Brucejack mine began operations in 2016, but more mines are also in the works for British Columbia. Increased mining operations, along with a construction boom, will likely drive demand for industrial equipment. Companies offering trucks, bulldozers, and cranes for sale or crane services for hire have a golden opportunity in these exciting times.
According to the American Rental Association, Canada will likely see equipment rental revenues of about $5.148 billion in 2017 . Growth will slow a little, in coming years, but then spike in the 2020s. The organization predicts growth of 3.8 percent in 2018 and 3.9 percent in 2019, and strong growth of 5.3 percent in 2020, when the market is expected to reach $5.849 billion.
Mining operations and construction companies need a reliable partner when they purchase or rent crane trucks and other crane equipment and services. All-West Crane & Rigging, Ltd. is a British Columbia firm providing crane rental services and highly competent and trained personnel.
A privately-owned business, All-West Crane & Rigging, Ltd. has over 20 years of experience in the crane industry, including mining, precast and steel erection. The company has achieved the BCCSA's Certificate of Recognition (COR Certification) for Health and Safety Management, and it offers 3D Lift Plan for planning and modelling services that help reduce costs and improve safety.

Operating cranes can be risky, especially when the operator is inexperienced or makes decisions to not employ proper workplace safety practices. Many of the crane truck accidents you hear about in the news in Canada and the United States are often caused from:
Lack of Experience with Different Crane Models
Not Familiar with Proper Rigging and Setup Techniques
Failed to Secure the Crane Correctly
Failed to Verify the Ground and Equipment Were Level
Failed to Confirm the Ground Was Stable Enough to Support the Crane's Weight
Attempted to Lift and/or Move an Object Beyond the Crane's Rated Capacity
Failed to Deploy Safeguards to Prevent Tipping
Did Not see Weather Conditions
These accidents are often preventable when you choose to utilize the services of a professional crane operator and supplier.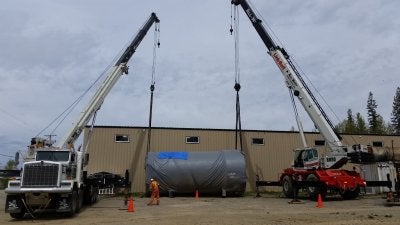 There is much more to operating a crane than connecting a few riggings and being able to operate its controls. From the time the crane arrives on the jobsite until the operator completes the required work and tasks, constant monitoring and supervision of the location where the crane is in operation must be carried out by the operator.
Much could potentially go wrong when a construction company decides to not take advantage of the experience and knowledge a professional crane operation already has—because this is what they do for a living.
In addition to helping reduce the risks of accidents involving cranes, there are other reasons construction companies benefit from contracting with a professional to provide crane and construction services, which we cover in greater detail below.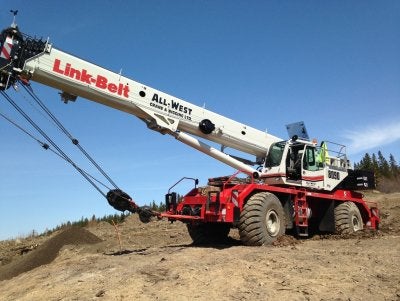 Saves Construction Firms Money
Cranes can cost several tens of thousands of dollars or more, depending on the model, features, and options you require. In addition to the initial costs of purchasing cranes for sale , there are added maintenance and upkeep costs, as well as costs for crane attachments and other accessories. Furthermore, certain parts of the crane's equipment do need to be replaced periodically from normal wear and tear.
Combined, these costs can be too much of an outlay of capital resources for most construction firms—not to mention, the additional costs of insurance, mobile crane vehicle maintenance, and any other government regulations.
It is for these reasons most construction companies choose to outsource their crane operations and crane construction services to a qualified, professional, and licensed company, like us, here at All West Crane & Rigging Ltd. We provide easy access to mobile crane rentals, construction transportation vehicles, construction support equipment, and more.
Proper Crane Selection
Each type of crane has specific load limits. There are different attachments and other accessories which can alter these load limits. You want to make sure you choose the right crane to match the desired operations. In some cases, your particular project may call for multiple types of cranes.
Besides selecting the right cranes for your project, you must take into account the size of the footprint a crane will require at the job site. For smaller footprints, it can be more difficult to get certain sizes of mobile cranes in and out of the jobsite. Fortunately, there are smaller mobile cranes with high-capacity ratings for these types of situations.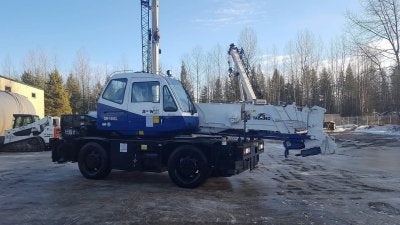 Working with a certified crane operator is important to ensure the right crane is selected for your project and that crane is operated safely and correctly. It is beneficial to get the operator, their employees, and other riggers involved in the project planning process as soon as possible. This way, they can help you identify potential concerns, risks, and other factors essential for proper crane setup and operations at the jobsite.
Meets Current Crane Training Requirements/Certification
The training requirements and certification processes required when operating a crane can take time to complete. Here in Alberta, according to the Alberta Labour Occupational Health & Safety standards, a crane operator must be certified to operate mobile cranes when lifting capacities are at least 15 tons or greater. This is just one such requirement required to be able to legally operate a crane.
The costs associated with investing in your own crane operators may not justify the expenses for training and certification, especially when you only need them to work a short period of time on your projects. The rest of the time, you could still be required to pay them, even though they are not performing any actual crane operation work.
Contracting with a professional crane supplier and operator is an efficient use of your project resources. You do not have to worry about the costs associated with training and certification, as the company you contract with will have already taken care of these costs. In other words, you are only paying for their services based on the type of work you need to be performed.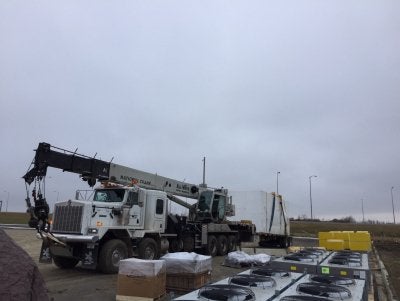 Additionally, the crane operator and supplier cover all costs for ongoing training and certifications required by law. This means you are getting access to some of the most skilled operators around.
Improved Workplace Safety
Another reason you will want professionals to handle your crane construction services is that they will have already completed all workplace safety training. They are aware of the dangers and risks associated with setting up, configuring, and operating the crane at various jobsites, and they will follow a detailed crane safety checklist. Their knowledge not only ensures your jobsite is employing safe workplace practices but, also, reduces risks to your employees and other contracted construction workers.
Plus, there are daily inspections that must be carried out. Professional operators know exactly what parts, components, and equipment need to be inspected, how to identify signs of wear and tear requiring replacement, and how to calculate a crane's maximum safe loading capacity. Even normal "wear and tear" of equipment can cause a reduction in maximum lifting capacities, which must be recalculated frequently to verify the crane is not being overextended.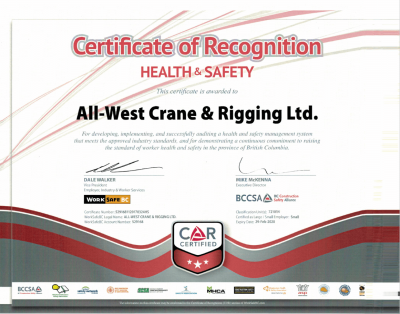 Then there are safety considerations regarding different types of weather conditions. They must be able to identify how rain, snow, ice, wind, and other changes can affect the safe operation of their crane and determine when conditions are unsafe. Again, a professional operator is fully capable of realizing how changes in weather, no matter how sudden, can affect operations and when it is most appropriate to suspend them until conditions improve.
Mobile Crane Operators May Have to Perform Multiple Tasks
Aside from the operation of the crane, it is not uncommon for crane operators to drive the crane from one jobsite to another. Once they arrive at the jobsite, their responsibilities could also include:
Rigging the Crane
Setting Up the Boom and Cabling
Preparing the Hoist
Securing the Mobile Crane
Blocking and Leveling the Crane
Verifying the Right Attachments Are Installed Correctly
Testing the Crane and Related Equipment to Confirm Proper Operation
Since these types of added responsibilities can, and do, vary from one jobsite and project to another, outsourcing to a company that only deals exclusively with cranes and their operations means you are gaining access to skilled workers fully capable of meeting all job requirements.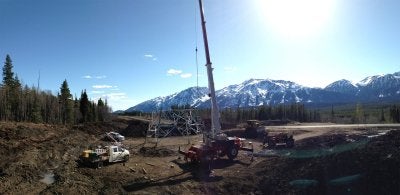 As you can see, there are numerous benefits construction companies gain by outsourcing their crane and other construction equipment services with an experienced firm, like us here at All West Crane & Rigging Ltd.
We are a locally owned, British Columbia operated firm that proudly provides companies with the equipment and services they require to efficiently, effectively, quickly, and safely complete their jobs and projects. All of our employees have a high level of expertise and have achieved the BCCSA's (British Columbia Construction Safety Alliance) Certificate for Health and Safety Management.
No matter the size, scope, or extent of your project, when you need mobile and overhead cranes, crane operators, and other construction equipment and services, please feel free to give us a call at (877) 203-0069 to discover how we can help you today!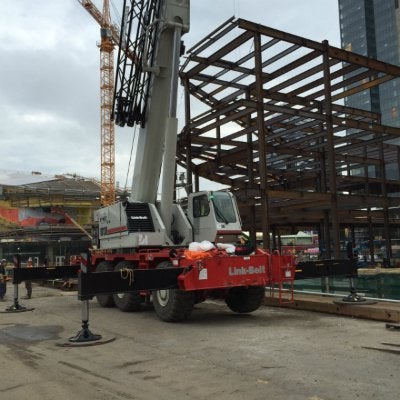 There's no doubt that cranes are one of the most expensive pieces of construction equipment to own and operate. From the initial cost of the machine itself , to the expensive and extensive maintenance schedule, the labor, certification, staffing costs of the operators, supporting employees, the costs of storing and transporting cranes from site to site, and, finally, the expense of running the cranes per hour. The costs can build up and quickly overrun your budget if you're not careful.
Even if you decide only to rent a crane or boom truck when the need arises, the costs to rent a crane can quickly add up. Paying for transport and the per hour fully maintained and operated cost, mobile crane rental can become an expensive endeavor.
However, with careful planning of the operation and of the necessary lifts to be made, you can reduce the costs involved with a crane or crane truck and help make sure that you are not going over budget. More often than not, a smaller crane can be utilized to perform the lifts, saving time and money and increasing safety on the site.
Having a solid plan of action is, indeed, the best way to avoid paying too much every time the crane needs to be used for a job. However, even planning can prove to be inefficient, in and of itself, and difficult to do because of all the math and materials involved. That's where a program with the ability to plan lifts in 3D comes in.
How Does 3D Lift Planning Work?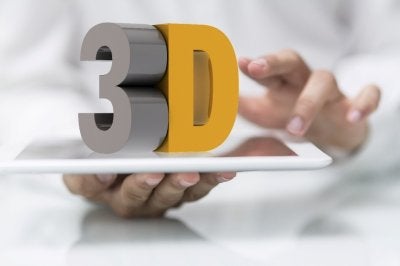 With normal planning, you mark everything out on paper, deal with your job site, materials, and equipment, as numbers on a spreadsheet or in a logbook.
In the end, when it comes to operating your cranes and managing your materials and operators on the job site, the amount of time and energy you expend carefully doing all the planning might end up negating any cost savings when you factor in the personal toll and the time spent with your attention off the parts of the job that are far more important.
Even once you've finished the planning on your end, now the task of explaining it to your operators, foremen, and employees falls to you.
If you've ever wished you could simply observe your job site in miniature and manipulate your cranes and stocks of materials in scale to come up quickly and easily with the best plan of action for the job, in a visual representation of the worksite that is intuitive and easy to understand, then you're not alone.
3D lift planning is done with just such a program. The software utilizes high-tech and highly accurate 3D graphics, along with a powerful simulation engine and intuitive controls to allow you to easily and accurately model your job site. The database holds the specifications of over 900 different models and styles of cranes and has hundreds of custom 3D objects to choose from to model materials, buildings, and more, with the ability to add custom items by inputting their dimensions and weight.
Why Choose 3D Lift Planning?
Developing a 3D lift plan is an excellent choice for your use as a business or a contractor. With the ability to quickly, easily, and accurately model your job site and plan how you're going to place and utilize your cranes, you reduce the amount of expense and waste associated with using such a costly piece of equipment.
By being able to take your time figuring everything out before the crane and operators are even on the way to your site, you reduce the amount of time that they spend idle or making inefficient movements. With a solid plan in place that was modeled in 3D beforehand, the entire process of using a crane, from the moment it appears on the site to the moment you finish the last necessary lift and can retire it, will run smoothly, efficiently, and safely.
If you've ever dealt with the headache and hassle of trying to run things on a construction site or the stress of planning a major construction project, then you're certainly aware of the benefits that having a solid plan can bring.
Forget trying to explain everything to the operator, to try to get everything done, and making sure that your employees know where they're supposed to be and what materials to move in what order. Save your breath! Use 3D lift planning to model it before the work day even begins.
With a virtual representation of your job site and the lifts already done and taken care of, all you need to do is get your employees to turn what was previously virtual reality into physical reality.
How Do I Implement 3D Lift Planning?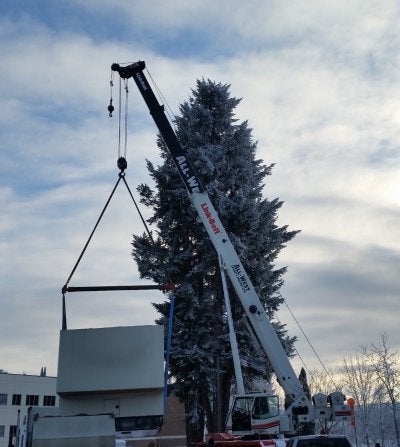 You have two options when it comes to 3D lift planning if you decide you want to implement the powerful, cost-saving measures that it can provide. You could certainly buy your own license to a program, learn or pay someone to learn how to use it, and then fire it up each time you have a job to do and build your site yourself and make the lift plan.
Or you could contact a company for hire that has experience and training in building custom lift plans for construction businesses . The cost of contracting it out is nothing when compared to the savings you'll experience in operating, labor, maintenance, and time costs.
By choosing a company for hire with experience in 3D lift planning programs and implementation, you benefit from the years of experience and training they've developed and honed over the years. Just as your clients trust you to get the job done because you're a professional who has been at it for a long time and you know what you're doing, a company that specializes in 3D lift planning can work closely alongside you and your construction site and needs to determine and formulate a plan that is tailored to your project and its unique needs.
If you've never given any thought to the application of 3D lift planning to your business or needs, then it's time that you reconsidered. The efficiency and cost-savings of 3D lift planning cannot be overstated and, once you've experienced firsthand the benefits and contributions to a smoothly run, organized, and efficient construction site, you'll be wondering how you ever lived without it in the first place.
Technology and equipment have advanced rapidly in this modern era, and it only makes sense to ensure that your methods and business practices advance along with it. 3D lift planning adds an entirely new dimension to work, allowing you to finish more projects in less time and truly opening up the opportunities and possibilities for you to accomplish.

Cranes are essential for large-scale construction projects in Canada, providing lifting power that makes the construction of roads, big buildings, and other major projects possible. Crane injuries and deaths happen in unfortunately high numbers each year, and almost all are preventable. Crane truck and crane operators can drastically reduce the likelihood of crane-related injuries by observing some best safety practices recommended by experts.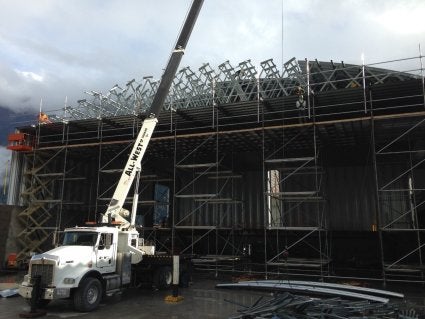 Crane Injury Stats
Canada is currently enjoying a construction boom in many parts of the country , with cranes being a common sight in growing cities around the country. As a result, mobile crane rentals and crane operators are in big demand
Best Safety Practices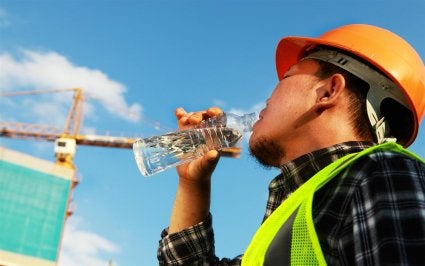 Safety experts believe the vast majority of crane accidents are caused by human error, meaning that most are preventable. Compliance with government and industry standards will help companies that use cranes avoid injuries to workers or bystanders. Creating a culture of safety on job sites is also important to reducing injuries and deaths. Safety experts recommend these best practices:
Become familiar with standards for crane use – Crane operators and laborers working around cranes should know relevant OH&S standards for their equipment. For example, regulations require crane operators to set up their cranes on firm ground that has been drained and graded to specifications. The government also requires the use of blocking, pads, and crane mats. By providing your employees with proper safety training regarding OH&S standards and enforcing these standards on the job, employers can avoid accidents and injuries, as well as potential fines for non-compliance.
Make careful preparations before moving a load – Good planning will help crane operators avoid most problems with their equipment. Before moving a load, crane operators should ensure the load is not heavier than the crane's maximum capacity. All loose materials that might fall from the load should be removed from it before lifting. Workers should also ensure any slack from slings or hoisting ropes be eliminated prior to the lift. Before starting the lift, an audible alarm or bell should be sounded to advise workers and others to clear the area.
Smooth and steady – Workers should operate their crane smoothly, avoiding sudden jerky movements. Operators should ensure that nothing catches on the load when it is being raised and that nothing obstructs the movement of the load. The operator should keep the load under control. If the braking system stops working properly, the operator can lower it by reversing the crane's hoist controller. Crane operators should also take care to follow signals from the slinger in charge of the lift.
Equipment safety – Make sure the cranes you are using are well-maintained and appropriate for the job. Ensure that important safety features such as emergency disconnects and safety latches on hooks, hoists, and boom angle indicators are present. Also, ensure that the crane you are using is rated to lift more than the load you are lifting. Equipment should be regularly load tested.
No guesswork – Crane operators need to know the exact load rating for their equipment and that of the load they are lifting. Loads should be rigged with properly sized cable and slings. The use of 3D Lift Plan in the planning of the lifts greatly reduces the margin for error and ensures the safety of the lift.
Avoid sharp edges – When rigging a load, sharp edges on the load should be padded to avoid damage to the rigging.
Don't allow crane loads to pass over street traffic – The possibility of injury to pedestrians or motorists and the consequences of these accidents are too great to chance. If re-routing isn't feasible, crane operators should, instead, close off streets when loads must pass over streets and pedestrian areas.
Avoid passing loads over workers – This should go without saying, but it's important to reiterate. Loads should never pass over workers on the ground. The risk from falling objects is too great.
Carefully monitor every job – Accidents happen when supervisors aren't paying attention. Monitor every lift and end the lift at the first sign of trouble. When using large equipment like cranes, there is little margin for error. It's better to call off a lift and try again later than risk injury to workers, not to mention damage to the crane or equipment.
Turn the phone off – Mobile phones can be a huge distraction to crane operators. Lifting a load is serious business and requires the full attention of the crane operator. While in the cab, crane operators should turn their phones off and focus only on the task at hand.
Avoid leaving loads unattended – A qualified person should keep an eye on the controls at all times when a load is suspended in the air. Lots of things can cause a crane to tip over or a load to fall, so having a competent person at the controls at all times during a lift is important.
Encourage employees to "follow their gut" – Create a workplace culture where employees feel empowered to point out concerns or problems they may have regarding safety. Also, encourage employees to be vigilant about safety and to stop work until perceived problems are resolved.
Safety Lapses Carry Huge Consequences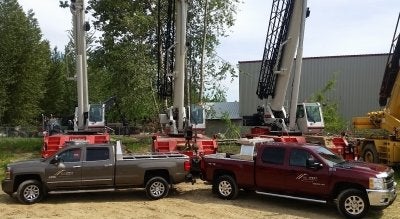 Failure to maintain good crane safety practices can result in injuries and deaths, and it can also result in huge fines for companies. For example, in 2009, contractors building the rapid transit line in Vancouver were fined more than $315,000 by WorkSafeBC for negligence and safety violations related to the death of a crane operator. The crane operator, a 22-year-old man, was crushed to death after his crane tipped over. WorkSafeBC found that insufficient supervision and training contributed to the accident.
The human and financial consequences of crane accidents are very real. That's why it is important for contractors seeking mobile crane rentals or cranes for sale to purchase their equipment from a reputable dealer that makes after-sale support a priority.
All West Crane & Rigging, Ltd. provides cranes and equipment for hire to clients in British Columbia and Alberta. Along with transport fleet, support equipment, cranes for sale, Dica outrigger pads, and other crane equipment, the company also offers an innovative 3-D lift planning tool to make lifts safer and more efficient.
With over two decades of experience, All West Crane & Rigging has developed an outstanding reputation, and the company recently won BCCSA's Certificate of Recognition for Health and Safety Management System. Contact All West Crane & Rigging, Ltd. today for a free evaluation and learn more about the difference that working with experienced crane professionals can make in your next project.
Archives
2018
2017
2015
2014
2013