Canada's abundant natural resources are just beginning to be tapped, and, as a greater exploration of mineral and energy sources ramps up, the country will have a need for more heavy construction equipment, including cranes, crane trucks, and related equipment.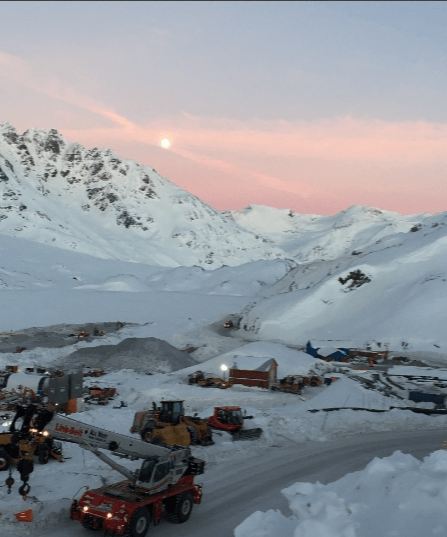 One recent project that illustrates the need Canada's growing mining industry has for industrial machinery is the Brucejack Gold Mine, a major mining project in British Columbia with proven reserves of about $2 billion in USD of gold in the main body of the mine. Pretivm Resources, the company in charge of the Brucejack mine, says that the mine likely has four times that much gold altogether, along with a huge deposit of silver. Substantial funds have been spent to develop the mine, but it is expected to provide an excellent return on investment.
Big projects require big equipment, and All-West Crane & Rigging, Ltd. played a major role in the Brucejack project, providing cranes and staff to help in the construction of mine facilities. The company began work on the project in June 2016 with two cranes and six operators, and, at the peak of construction, fielded five cranes and over 20 operators working around the clock to complete the project. Then, during the construction of the mill building, All-West Crane & Rigging, Ltd. supplied more than 40 red seal operators to run the mine overhead cranes on a two-week in/out rotation 24 hours a day, seven days a week.
All-West Crane & Rigging, Ltd. achieved a remarkable record for safety and efficiency on the project. No man-hours were lost during construction as a result of accident or injury—an outstanding accomplishment. The company's performance on this project is a testament to its capability to take on large projects and deliver outstanding results to clients.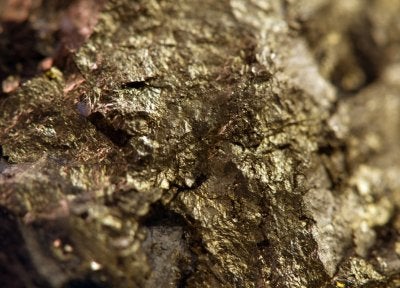 All-West Crane & Rigging, Ltd. used the following cranes and crane trucks for the Brucejack project:
Linkbelt RTC8090 – This crane can lift up to 90 tonnes and has a 140 ft., five-section, hydraulic telescoping boom. The Linkbelt RTC8090 is a versatile product—with extensions, the machine can extend its tip height to 238 ft., and it has four steering modes and three boom extension options. The crane also has a Confined Area Lifting Capacity system that allows it to work in tight squeezes.
Linkbelt RTC80130 – The Linkbelt RTC80130 offers a good combination of power and maneuverability. The Linkbelt RTC80130 can lift up to 130 tonnes and has a 162 ft. maximum length for its main boom and a 109 ft. maximum length for its jib. Design features such as a bi-directional swing motor facilitate 360-degree continuous motion for the Linkbelt RTC80130.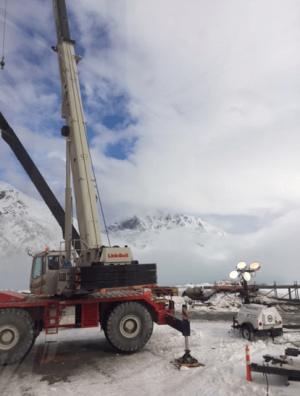 This crane provides a comfortable workplace for crane operators, offering an acoustically lined operator cab complete with air-conditioning, an adjustable operator seat, and other amenities.
Tadano GR-150XL – The Tadano GR-150XL is a great small hydraulic crane that works well in projects where maneuverability is key. The crane has a maximum lift capacity of 15 tonnes. Its main boom extends to a maximum length of 78 ft., and its jib extends to a maximum length of 18 ft. The crane is powered by a Mitsubishi engine that cranks out 172 horsepower, and it also has a 50-gallon fuel tank, supplying it with the fuel necessary to run for extended periods.
The Tadano GR-150XL offers a number of amenities that crane operators will enjoy, including a comfortable adjustable seat, air-conditioning, and a hot water heater, among other creature comforts.
The Tadano GR-150XL is adaptable to rough terrain, with features such as an auxiliary lifting sheave, an auxiliary hoist, self-storing pins, and a visual drum rotation indicator.
Terex HC230 – This crawler crane is a real workhorse, offering a maximum length capacity of 230 tonnes and a maximum main boom length of 290 ft. These cranes are used for a variety of tasks on construction and mining sites and incorporate the latest technology in hydraulics and ergonomics to make them competent cranes that keep their operators safe and comfortable. One of the great features of the Terex HC230 is its hydraulic counterweight removal system that makes counterweight installation and removal easier.
Liebherr LR1300 SX – The Liebherr LR1300 SX helped with some of the highest and heaviest loads of the Brucejack project. The Liebherr LR1300 SX has a maximum load capacity of 300 tonnes and a maximum hoist height and radius of 554 feet and 377 feet. This crawler crane can be conveniently disassembled and transported on a standard low loader.
The Liebherr LR1300 SX is a very precise crane, with sophisticated controls and load calculation capabilities. It's powered by a green-friendly Liebherr diesel engine and has a multi-functional boom system for maximum flexibility.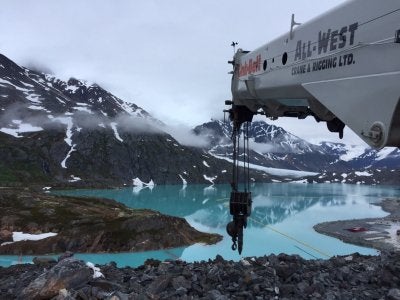 All-West Crane & Rigging, Ltd.'s successful use of these varying crane products on the Brucejack project speak volumes about the company's competence and professionalism. The Brucejack mine marked its first pour in July . The mine processed 70,805 tonnes of ore at an average of 2,360 tonnes per day during the month of June.
That's a great accomplishment, considering the feasibility study outlining proven and probable mineral reserves at the mine was completed just a few years ago in 2014. Work continues at the mine to optimize recoveries in its gravity and floatation circuits.
The Brucejack project couldn't have come as far as quickly as it has without outstanding crane equipment and operators, and the project's success illustrates the quality of All-West Crane & Rigging, Ltd.'s services.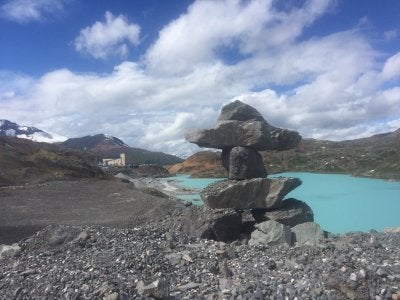 Mining in British Columbia
British Columbia has historically been a source of raw material for Canada, and much remains to be found in this resource-rich part of the country. British Columbia is Canada's third-largest province, in terms of mining production, with the mining industry generating an estimated $6.9 billion in revenue in 2015.
The province has a number of natural advantages that make it an excellent location for the mining industry. For starters, British Columbia has abundant natural resources. The province is Canada's largest exporter of coal, its top producer of copper, and the only producer of molybdenum. In addition to these resources, British Columbia also has plentiful gold, silver, lead, and zinc, as well as industrial minerals and sand and stone quarries.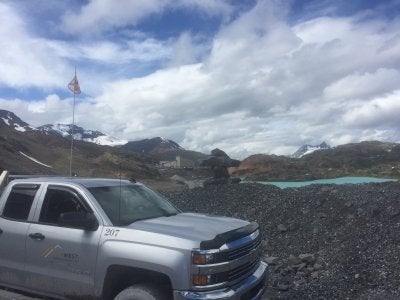 British Columbia has a large Pacific coastline, giving it easy access to international trade, and strong rail and road infrastructure make it easy for mines to get their products to ports.
The Brucejack mine began operations in 2016, but more mines are also in the works for British Columbia. Increased mining operations, along with a construction boom, will likely drive demand for industrial equipment. Companies offering trucks, bulldozers, and cranes for sale or crane services for hire have a golden opportunity in these exciting times.
According to the American Rental Association, Canada will likely see equipment rental revenues of about $5.148 billion in 2017 . Growth will slow a little, in coming years, but then spike in the 2020s. The organization predicts growth of 3.8 percent in 2018 and 3.9 percent in 2019, and strong growth of 5.3 percent in 2020, when the market is expected to reach $5.849 billion.
Mining operations and construction companies need a reliable partner when they purchase or rent crane trucks and other crane equipment and services. All-West Crane & Rigging, Ltd. is a British Columbia firm providing crane rental services and highly competent and trained personnel.
A privately-owned business, All-West Crane & Rigging, Ltd. has over 20 years of experience in the crane industry, including mining, precast and steel erection. The company has achieved the BCCSA's Certificate of Recognition (COR Certification) for Health and Safety Management, and it offers 3D Lift Plan for planning and modelling services that help reduce costs and improve safety.