Operating cranes can be risky, especially when the operator is inexperienced or makes decisions to not employ proper workplace safety practices. Many of the crane truck accidents you hear about in the news in Canada and the United States are often caused from:
Lack of Experience with Different Crane Models
Not Familiar with Proper Rigging and Setup Techniques
Failed to Secure the Crane Correctly
Failed to Verify the Ground and Equipment Were Level
Failed to Confirm the Ground Was Stable Enough to Support the Crane's Weight
Attempted to Lift and/or Move an Object Beyond the Crane's Rated Capacity
Failed to Deploy Safeguards to Prevent Tipping
Did Not see Weather Conditions
These accidents are often preventable when you choose to utilize the services of a professional crane operator and supplier.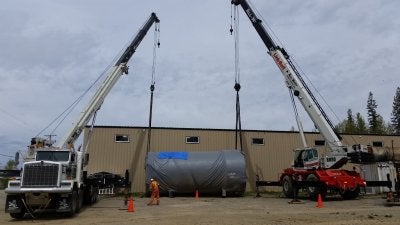 There is much more to operating a crane than connecting a few riggings and being able to operate its controls. From the time the crane arrives on the jobsite until the operator completes the required work and tasks, constant monitoring and supervision of the location where the crane is in operation must be carried out by the operator.
Much could potentially go wrong when a construction company decides to not take advantage of the experience and knowledge a professional crane operation already has—because this is what they do for a living.
In addition to helping reduce the risks of accidents involving cranes, there are other reasons construction companies benefit from contracting with a professional to provide crane and construction services, which we cover in greater detail below.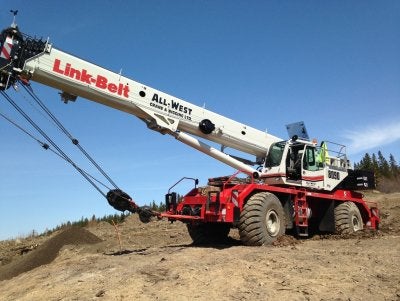 Saves Construction Firms Money
Cranes can cost several tens of thousands of dollars or more, depending on the model, features, and options you require. In addition to the initial costs of purchasing cranes for sale , there are added maintenance and upkeep costs, as well as costs for crane attachments and other accessories. Furthermore, certain parts of the crane's equipment do need to be replaced periodically from normal wear and tear.
Combined, these costs can be too much of an outlay of capital resources for most construction firms—not to mention, the additional costs of insurance, mobile crane vehicle maintenance, and any other government regulations.
It is for these reasons most construction companies choose to outsource their crane operations and crane construction services to a qualified, professional, and licensed company, like us, here at All West Crane & Rigging Ltd. We provide easy access to mobile crane rentals, construction transportation vehicles, construction support equipment, and more.
Proper Crane Selection
Each type of crane has specific load limits. There are different attachments and other accessories which can alter these load limits. You want to make sure you choose the right crane to match the desired operations. In some cases, your particular project may call for multiple types of cranes.
Besides selecting the right cranes for your project, you must take into account the size of the footprint a crane will require at the job site. For smaller footprints, it can be more difficult to get certain sizes of mobile cranes in and out of the jobsite. Fortunately, there are smaller mobile cranes with high-capacity ratings for these types of situations.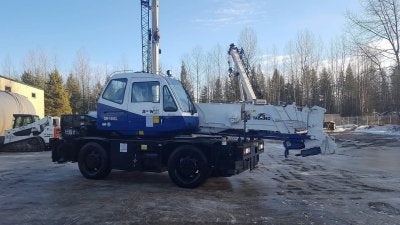 Working with a certified crane operator is important to ensure the right crane is selected for your project and that crane is operated safely and correctly. It is beneficial to get the operator, their employees, and other riggers involved in the project planning process as soon as possible. This way, they can help you identify potential concerns, risks, and other factors essential for proper crane setup and operations at the jobsite.
Meets Current Crane Training Requirements/Certification
The training requirements and certification processes required when operating a crane can take time to complete. Here in Alberta, according to the Alberta Labour Occupational Health & Safety standards, a crane operator must be certified to operate mobile cranes when lifting capacities are at least 15 tons or greater. This is just one such requirement required to be able to legally operate a crane.
The costs associated with investing in your own crane operators may not justify the expenses for training and certification, especially when you only need them to work a short period of time on your projects. The rest of the time, you could still be required to pay them, even though they are not performing any actual crane operation work.
Contracting with a professional crane supplier and operator is an efficient use of your project resources. You do not have to worry about the costs associated with training and certification, as the company you contract with will have already taken care of these costs. In other words, you are only paying for their services based on the type of work you need to be performed.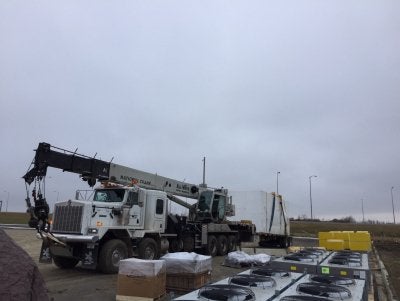 Additionally, the crane operator and supplier cover all costs for ongoing training and certifications required by law. This means you are getting access to some of the most skilled operators around.
Improved Workplace Safety
Another reason you will want professionals to handle your crane construction services is that they will have already completed all workplace safety training. They are aware of the dangers and risks associated with setting up, configuring, and operating the crane at various jobsites, and they will follow a detailed crane safety checklist. Their knowledge not only ensures your jobsite is employing safe workplace practices but, also, reduces risks to your employees and other contracted construction workers.
Plus, there are daily inspections that must be carried out. Professional operators know exactly what parts, components, and equipment need to be inspected, how to identify signs of wear and tear requiring replacement, and how to calculate a crane's maximum safe loading capacity. Even normal "wear and tear" of equipment can cause a reduction in maximum lifting capacities, which must be recalculated frequently to verify the crane is not being overextended.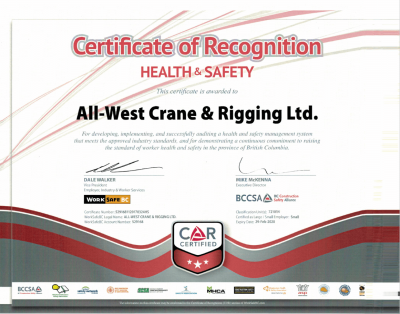 Then there are safety considerations regarding different types of weather conditions. They must be able to identify how rain, snow, ice, wind, and other changes can affect the safe operation of their crane and determine when conditions are unsafe. Again, a professional operator is fully capable of realizing how changes in weather, no matter how sudden, can affect operations and when it is most appropriate to suspend them until conditions improve.
Mobile Crane Operators May Have to Perform Multiple Tasks
Aside from the operation of the crane, it is not uncommon for crane operators to drive the crane from one jobsite to another. Once they arrive at the jobsite, their responsibilities could also include:
Rigging the Crane
Setting Up the Boom and Cabling
Preparing the Hoist
Securing the Mobile Crane
Blocking and Leveling the Crane
Verifying the Right Attachments Are Installed Correctly
Testing the Crane and Related Equipment to Confirm Proper Operation
Since these types of added responsibilities can, and do, vary from one jobsite and project to another, outsourcing to a company that only deals exclusively with cranes and their operations means you are gaining access to skilled workers fully capable of meeting all job requirements.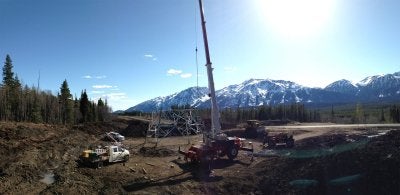 As you can see, there are numerous benefits construction companies gain by outsourcing their crane and other construction equipment services with an experienced firm, like us here at All West Crane & Rigging Ltd.
We are a locally owned, British Columbia operated firm that proudly provides companies with the equipment and services they require to efficiently, effectively, quickly, and safely complete their jobs and projects. All of our employees have a high level of expertise and have achieved the BCCSA's (British Columbia Construction Safety Alliance) Certificate for Health and Safety Management.
No matter the size, scope, or extent of your project, when you need mobile and overhead cranes, crane operators, and other construction equipment and services, please feel free to give us a call at (877) 203-0069 to discover how we can help you today!