Cranes are essential for large-scale construction projects in Canada, providing lifting power that makes the construction of roads, big buildings, and other major projects possible. Crane injuries and deaths happen in unfortunately high numbers each year, and almost all are preventable. Crane truck and crane operators can drastically reduce the likelihood of crane-related injuries by observing some best safety practices recommended by experts.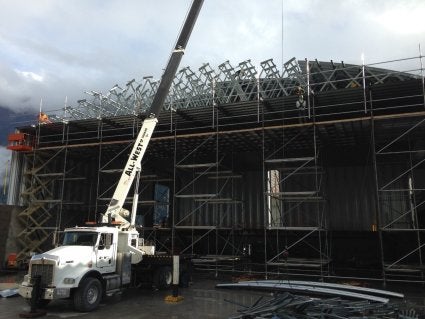 Crane Injury Stats
Canada is currently enjoying a construction boom in many parts of the country , with cranes being a common sight in growing cities around the country. As a result, mobile crane rentals and crane operators are in big demand
Best Safety Practices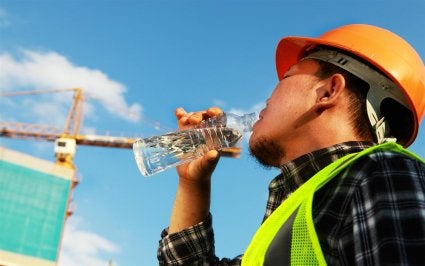 Safety experts believe the vast majority of crane accidents are caused by human error, meaning that most are preventable. Compliance with government and industry standards will help companies that use cranes avoid injuries to workers or bystanders. Creating a culture of safety on job sites is also important to reducing injuries and deaths. Safety experts recommend these best practices:
Become familiar with standards for crane use – Crane operators and laborers working around cranes should know relevant OH&S standards for their equipment. For example, regulations require crane operators to set up their cranes on firm ground that has been drained and graded to specifications. The government also requires the use of blocking, pads, and crane mats. By providing your employees with proper safety training regarding OH&S standards and enforcing these standards on the job, employers can avoid accidents and injuries, as well as potential fines for non-compliance.
Make careful preparations before moving a load – Good planning will help crane operators avoid most problems with their equipment. Before moving a load, crane operators should ensure the load is not heavier than the crane's maximum capacity. All loose materials that might fall from the load should be removed from it before lifting. Workers should also ensure any slack from slings or hoisting ropes be eliminated prior to the lift. Before starting the lift, an audible alarm or bell should be sounded to advise workers and others to clear the area.
Smooth and steady – Workers should operate their crane smoothly, avoiding sudden jerky movements. Operators should ensure that nothing catches on the load when it is being raised and that nothing obstructs the movement of the load. The operator should keep the load under control. If the braking system stops working properly, the operator can lower it by reversing the crane's hoist controller. Crane operators should also take care to follow signals from the slinger in charge of the lift.
Equipment safety – Make sure the cranes you are using are well-maintained and appropriate for the job. Ensure that important safety features such as emergency disconnects and safety latches on hooks, hoists, and boom angle indicators are present. Also, ensure that the crane you are using is rated to lift more than the load you are lifting. Equipment should be regularly load tested.
No guesswork – Crane operators need to know the exact load rating for their equipment and that of the load they are lifting. Loads should be rigged with properly sized cable and slings. The use of 3D Lift Plan in the planning of the lifts greatly reduces the margin for error and ensures the safety of the lift.
Avoid sharp edges – When rigging a load, sharp edges on the load should be padded to avoid damage to the rigging.
Don't allow crane loads to pass over street traffic – The possibility of injury to pedestrians or motorists and the consequences of these accidents are too great to chance. If re-routing isn't feasible, crane operators should, instead, close off streets when loads must pass over streets and pedestrian areas.
Avoid passing loads over workers – This should go without saying, but it's important to reiterate. Loads should never pass over workers on the ground. The risk from falling objects is too great.
Carefully monitor every job – Accidents happen when supervisors aren't paying attention. Monitor every lift and end the lift at the first sign of trouble. When using large equipment like cranes, there is little margin for error. It's better to call off a lift and try again later than risk injury to workers, not to mention damage to the crane or equipment.
Turn the phone off – Mobile phones can be a huge distraction to crane operators. Lifting a load is serious business and requires the full attention of the crane operator. While in the cab, crane operators should turn their phones off and focus only on the task at hand.
Avoid leaving loads unattended – A qualified person should keep an eye on the controls at all times when a load is suspended in the air. Lots of things can cause a crane to tip over or a load to fall, so having a competent person at the controls at all times during a lift is important.
Encourage employees to "follow their gut" – Create a workplace culture where employees feel empowered to point out concerns or problems they may have regarding safety. Also, encourage employees to be vigilant about safety and to stop work until perceived problems are resolved.
Safety Lapses Carry Huge Consequences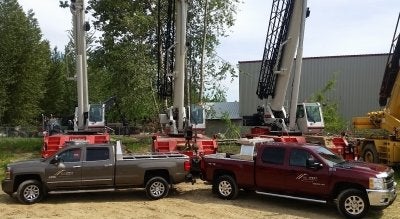 Failure to maintain good crane safety practices can result in injuries and deaths, and it can also result in huge fines for companies. For example, in 2009, contractors building the rapid transit line in Vancouver were fined more than $315,000 by WorkSafeBC for negligence and safety violations related to the death of a crane operator. The crane operator, a 22-year-old man, was crushed to death after his crane tipped over. WorkSafeBC found that insufficient supervision and training contributed to the accident.
The human and financial consequences of crane accidents are very real. That's why it is important for contractors seeking mobile crane rentals or cranes for sale to purchase their equipment from a reputable dealer that makes after-sale support a priority.
All West Crane & Rigging, Ltd. provides cranes and equipment for hire to clients in British Columbia and Alberta. Along with transport fleet, support equipment, cranes for sale, Dica outrigger pads, and other crane equipment, the company also offers an innovative 3-D lift planning tool to make lifts safer and more efficient.
With over two decades of experience, All West Crane & Rigging has developed an outstanding reputation, and the company recently won BCCSA's Certificate of Recognition for Health and Safety Management System. Contact All West Crane & Rigging, Ltd. today for a free evaluation and learn more about the difference that working with experienced crane professionals can make in your next project.