What's Involved in 3D Lift Planning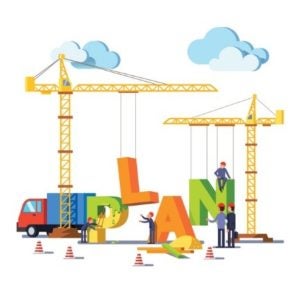 Are you planning a big project? Even with a detailed plan in place, it can sometimes be difficult to develop a cohesive and realistic strategy for using cranes and other machinery. Knowing which equipment to choose, how to plan rigging and ground bearing considerations and other factors can be a challenge. With 3D lift planning, however, it's easy to see how to get the job done well.
3D lift planning gives you valuable insight into your own crane lift and rigging needs. Utilizing 3D lift planning software, you can create a realistic and in-depth plan that will help you reach your objectives safely and efficiently. Your team will be able to get the job done more quickly, in a safe and less expensive manner. Our software is advanced, and allows for the inclusion of multiple cranes and engineered lifts at your job site. By simulating the entire site, we can develop a thoroughly detailed plan for you to follow, and we provide you with the option of meeting with us online to view the plan in live 3D.
What do we need to develop a plan using true 3-dimensional perspective, crane set-up, and rigging design? Simply some pertinent pieces of information:
•The dimensions of every object you need to lift
•The weight of every object you need to lift
•The locations and dimensions of obstructions at the site
All-West Crane and Rigging is a privately owned and operated business with 25 years of experience in mining and steel. 3D lift planning is just one service we offer that demonstrates our commitment to serving our clients, providing the crane rentals and information they need to safely, quickly, and effectively complete their jobs. In addition to providing the right crane for any job, big or small, we also offer specialized operators and skilled teams held to the high standards that earned us the BCCSA's Certificate for Health and Safety Management. We maintain these high safety standards by applying a thorough lift planning process and employing only well-trained and highly qualified riggers. Visit our website or call (877) 203-0069 today to learn more about how we can help you.