Crane Rentals vs. Purchasing One: Which Is the Right Choice for Your Business?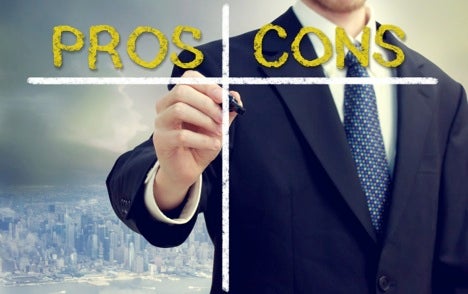 Having access to the right equipment for various types of projects can greatly help boost your company's earnings. However, the capital resources required to purchase certain types of equipment, such as cranes, can require a major commitment. Deciding whether crane rentals or crane purchases are better for your business is something you need to evaluate carefully.
Pros of Crane Rentals
Renting cranes offers numerous benefits for companies of all sizes, including:
Access to modern cranes with the latest features.
Wider selection of cranes to choose from.
No transportation costs.
No maintenance expenses.
Allows you to "try" before you "buy."
No inspection and service costs.
No long-term capital investment required.
Flexibility to switch out different types of cranes if needed for your project.
Access to specialty cranes.
Can customize equipment to fit your specific needs and requirements.
The insurance required is based on the type of projects/jobs being performed.
No equipment to depreciate.
No hassles of trying to find buyers for used cranes for sale.
Minimal, if any storage costs.
Cons of Crane Rentals
While there are certainly numerous advantages of renting cranes, you also need to consider what drawbacks or disadvantages there potentially could be, based on the requirements for your various projects and jobs.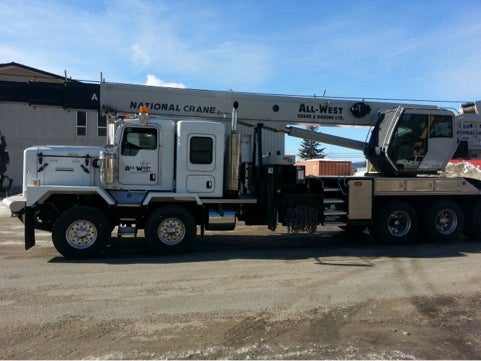 May need to train your own crane operators on all the different models you intend to use.
There can be a waiting period for certain cranes at various times of the year, like in the summer when it is "high construction season."
Renting could cost more than buying if you constantly need access to a specific crane model.
It is worth mentioning, in regards to crane operators, it is possible to have the rental company provide qualified, trained, and skilled operators. This could be considered another benefit for companies that do not have their own pool of operators. Just remember there is often an extra charge for this added service. Yet, the costs could well be justified since you would not have the additional expenses of training, licensing, and certification.
Pros of Buying a Crane
Depending on the number of projects and jobs you do each year, and how often you use a crane, it might be worthwhile to consider investing in your own instead of renting. Buying a crane can provide the following benefits:
May be able to deduct some or all of the equipment purchased from your business taxes.
The depreciation expense may be tax deductible.
There might be other tax benefits for purchasing.
New cranes last an average of twenty to twenty-five years with proper maintenance.
You have access to a crane whenever you need, and you do not have to wait for one to become available.
You could be able to finance up to 100% of the purchase price, along with additional money for the installation and transportation of the crane, as well as training of your employees.
The crane has residual value, so you could sell it or trade it in when you want to upgrade to a new model.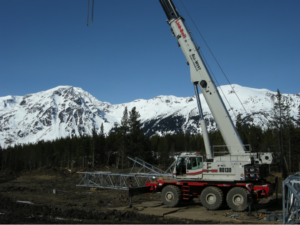 Cons of Buying a Crane
There are several disadvantages to buying a crane you need to weigh when deciding whether crane rentals or crane purchases are better for your business.
You are responsible for all costs for maintenance, repairs, and inspections.
You have to pay for all training, certification, and licensing of your crane operators.
You are responsible to have the right type of insurance coverage on the crane, on your operators, and for each job where the crane is used.
Over time, the crane can start to feel dated and will not allow you to have access to the latest features and options.
Buying a cranes does require a long-term capital investment.
You will have to pay all transportation costs from one job to the next.
You will have to pay storage costs when the crane is not being used.
Customizing the crane with different equipment for various jobs can be limited.
Four Factors that Affect Your Decision
Now that we have covered the pros and cons of crane rentals vs. purchasing cranes, let's look at some essential factors that could affect your decisions to rent or buy:
Safety Considerations:
It is vital to maintain a safe working environment at all times. The safety requirements extend to cranes as well. It is your responsibility to ensure your employees are adhering to all required safety precautions and rules on the job site, including while the crane is in operation.
Training Is Mandatory:
When the operator gets into the crane, this is not the time for pushing buttons to see what they do and experimenting to try to figure out how to make the crane work. Whether you rent or buy cranes, anytime you want to operate them using your own operators, you must invest in training. The resources, money, and time needed for proper training is something you cannot cut corners on. Crane Operators in Canada must be Red Seal Certified and often, cross province equivalencies must be obtained.
Rent or Buy from a Reputable Supplier:
Thanks to the internet, you can sure find some great deals on cranes. However, not all suppliers are reputable and experienced. You want to find a supplier that has been in business for quite some time and which has an established reputation in the industry, like we do, here at All-West Crane & Rigging Ltd.
Evaluate Your Business Needs:
It is in your best interests to look at your entire business and consider how renting or buying a crane will impact other areas. For instance, buying a crane could limit what capital resources you have left, so you would not be able to hire new employees or have money available for other equipment purchases.
Keep in mind, any short-term gains on long-term equipment purchases could end up being more expensive and have a longer-lasting financial impact on your business.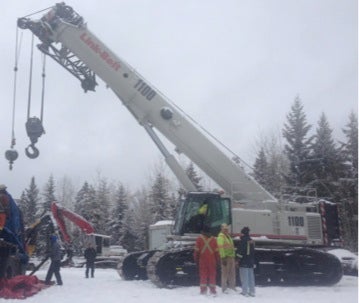 Liabilities to Be Aware of When Renting Cranes
There are certain liabilities you will be responsible for when renting a crane. You are required to have the right types of insurance coverages for the project or job site. However, your liability can be limited.
For example, the crane owner is required to maintain insurance on each crane. In addition, if something occurs on the job site that results in damages or injuries, and its cause can be attributed to equipment failure, then the owner could potentially be held accountable.
In addition, the owner will normally assume all liabilities for transporting the crane to your job site or from one job site to the next whenever you need it moved.
Liabilities to Be Aware of When Purchasing Cranes
The extent of your liabilities is much greater when you buy cranes. You are responsible for all insurance coverages for each project and job site, as well as coverage on your crane. In some cases, you may even need to have liability coverage on all of your crane operators. Additionally, you are responsible for all liabilities for transporting the crane from one job site to the next.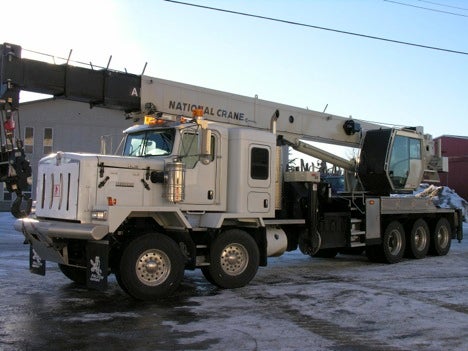 As you can see, deciding between crane rentals and purchasing cranes requires taking some time to answer several questions and evaluate various factors related to your specific jobs and projects. In some cases, renting could be better if you need access to a specialty crane.
In other cases, buying might be better if you always use a particular model for the majority of your jobs and projects. One final tip: If you are considering buying your own crane, look at used cranes for sale from your crane supplier. Buying directly from your rental supplier can provide you access to quality and well-maintained equipment you are already familiar with and to a supplier you trust.
For used and new cranes for sale, rental cranes, and other equipment for your projects and jobs, please feel free to contact All-West Crane & Rigging Ltd. at 877.203.0069 today! Our services are available in British Columbia and Alberta. No project or job is too big or too small!