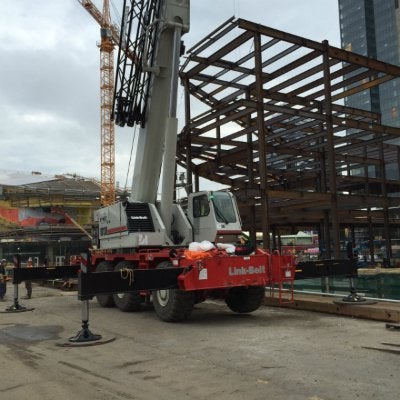 There's no doubt that cranes are one of the most expensive pieces of construction equipment to own and operate. From the initial cost of the machine itself , to the expensive and extensive maintenance schedule, the labor, certification, staffing costs of the operators, supporting employees, the costs of storing and transporting cranes from site to site, and, finally, the expense of running the cranes per hour. The costs can build up and quickly overrun your budget if you're not careful.
Even if you decide only to rent a crane or boom truck when the need arises, the costs to rent a crane can quickly add up. Paying for transport and the per hour fully maintained and operated cost, mobile crane rental can become an expensive endeavor.
However, with careful planning of the operation and of the necessary lifts to be made, you can reduce the costs involved with a crane or crane truck and help make sure that you are not going over budget. More often than not, a smaller crane can be utilized to perform the lifts, saving time and money and increasing safety on the site.
Having a solid plan of action is, indeed, the best way to avoid paying too much every time the crane needs to be used for a job. However, even planning can prove to be inefficient, in and of itself, and difficult to do because of all the math and materials involved. That's where a program with the ability to plan lifts in 3D comes in.
How Does 3D Lift Planning Work?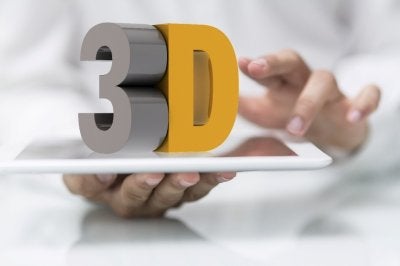 With normal planning, you mark everything out on paper, deal with your job site, materials, and equipment, as numbers on a spreadsheet or in a logbook.
In the end, when it comes to operating your cranes and managing your materials and operators on the job site, the amount of time and energy you expend carefully doing all the planning might end up negating any cost savings when you factor in the personal toll and the time spent with your attention off the parts of the job that are far more important.
Even once you've finished the planning on your end, now the task of explaining it to your operators, foremen, and employees falls to you.
If you've ever wished you could simply observe your job site in miniature and manipulate your cranes and stocks of materials in scale to come up quickly and easily with the best plan of action for the job, in a visual representation of the worksite that is intuitive and easy to understand, then you're not alone.
3D lift planning is done with just such a program. The software utilizes high-tech and highly accurate 3D graphics, along with a powerful simulation engine and intuitive controls to allow you to easily and accurately model your job site. The database holds the specifications of over 900 different models and styles of cranes and has hundreds of custom 3D objects to choose from to model materials, buildings, and more, with the ability to add custom items by inputting their dimensions and weight.
Why Choose 3D Lift Planning?
Developing a 3D lift plan is an excellent choice for your use as a business or a contractor. With the ability to quickly, easily, and accurately model your job site and plan how you're going to place and utilize your cranes, you reduce the amount of expense and waste associated with using such a costly piece of equipment.
By being able to take your time figuring everything out before the crane and operators are even on the way to your site, you reduce the amount of time that they spend idle or making inefficient movements. With a solid plan in place that was modeled in 3D beforehand, the entire process of using a crane, from the moment it appears on the site to the moment you finish the last necessary lift and can retire it, will run smoothly, efficiently, and safely.
If you've ever dealt with the headache and hassle of trying to run things on a construction site or the stress of planning a major construction project, then you're certainly aware of the benefits that having a solid plan can bring.
Forget trying to explain everything to the operator, to try to get everything done, and making sure that your employees know where they're supposed to be and what materials to move in what order. Save your breath! Use 3D lift planning to model it before the work day even begins.
With a virtual representation of your job site and the lifts already done and taken care of, all you need to do is get your employees to turn what was previously virtual reality into physical reality.
How Do I Implement 3D Lift Planning?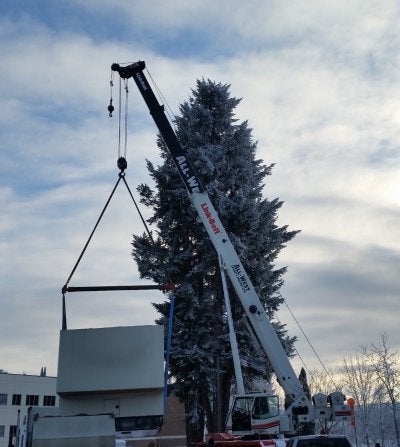 You have two options when it comes to 3D lift planning if you decide you want to implement the powerful, cost-saving measures that it can provide. You could certainly buy your own license to a program, learn or pay someone to learn how to use it, and then fire it up each time you have a job to do and build your site yourself and make the lift plan.
Or you could contact a company for hire that has experience and training in building custom lift plans for construction businesses . The cost of contracting it out is nothing when compared to the savings you'll experience in operating, labor, maintenance, and time costs.
By choosing a company for hire with experience in 3D lift planning programs and implementation, you benefit from the years of experience and training they've developed and honed over the years. Just as your clients trust you to get the job done because you're a professional who has been at it for a long time and you know what you're doing, a company that specializes in 3D lift planning can work closely alongside you and your construction site and needs to determine and formulate a plan that is tailored to your project and its unique needs.
If you've never given any thought to the application of 3D lift planning to your business or needs, then it's time that you reconsidered. The efficiency and cost-savings of 3D lift planning cannot be overstated and, once you've experienced firsthand the benefits and contributions to a smoothly run, organized, and efficient construction site, you'll be wondering how you ever lived without it in the first place.
Technology and equipment have advanced rapidly in this modern era, and it only makes sense to ensure that your methods and business practices advance along with it. 3D lift planning adds an entirely new dimension to work, allowing you to finish more projects in less time and truly opening up the opportunities and possibilities for you to accomplish.