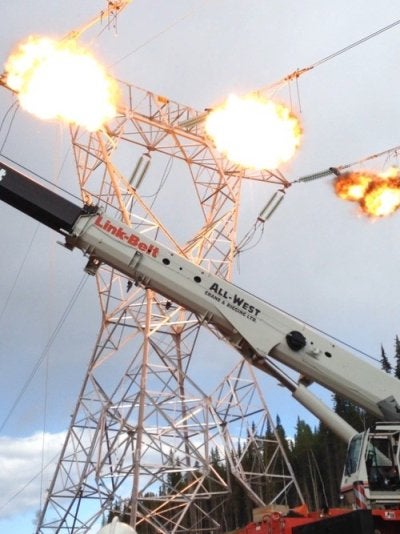 Line-men use detonation cord to create an implosion that fuses together the power line cables on this 287 kilovolt Transmission Line.
The Northwest Transmission Line is a 344-kilometre transmission line between the Skeena Substation (near Terrace) and a new substation near Bob Quinn Lake.
The new line will:
– Provide a reliable supply of clean power to potential industrial developments in the area
– Provide a secure interconnection point for clean generation projects
– Facilitate connecting the community of Iskut to the grid, so it doesn't rely on diesel generation
By extending the transmission grid to a new part of British Columbia, it's going to play an important role in the economic development of this growing region.
All-West Crane & Rigging has been heavily involved in the construction of the Northwest Transmission line and is proud to be a part of the forward thinking project.